Get a New Chrysler Dodge Jeep Ram in a galaxy not so far away, right here in Healdsburg, California
The Force is strong with these cars.
Fiat Chrysler, in partnership with Lucasfilm, recently launched a global ad campaign to co-promote Star Wars: The Force Awakens alongside Dodge, Chrysler, Ram, Fiat and Jeep.
Thirty-second co-branded television spots will feature footage of FCA vehicles mixed with creative elements — images, music, and voiceovers — from the seventh film in the Star Wars series, which lands in theaters December 18.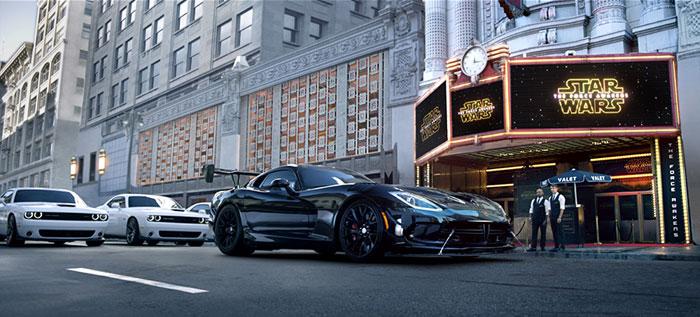 The below spot conjures up images of Darth Vader and his Stormtrooper army as a black Dodge Viper leads a battalion of white Chargers, Challengers, and Durangos to the movie's red-carpet opening, as the infamous "Imperial March" music provides the backdrop.
FCA is no stranger to The Force, as Stormtrooper-themed Dodge Chargers invaded New York City in September as part of a promotion with Uber and Hot Wheels.
"Having our brands be part of the global conversation surrounding one of the most anticipated movies in recent years provides remarkable worldwide exposure for our Chrysler, Jeep, Dodge, Ram and Fiat brands," said Olivier Francois, FCA's chief marketing officer.
The Force is strong with Fiat Chrysler
What's most intimidating about our Imperial March is which Chrysler Dodge Jeep Ram vehicle to choose!
For pricing and availability info, browse our new online inventory, all us at (888) 454-4022, or stop by McConnell Chrysler at 1405 Healdsburg Avenue in Healdsburg, CA for The Year End Blockbuster Sales Event.
Source:
AutoNews
Photos: FCA